CITIZEN ACTION NEW MEXICO PRESENTS:
KIRTLAND JET FUEL SPILL:
TEACH-IN AND FORUM
What has been done, what has NOT been done, and what you can do.
Come and hear the truth and get your questions answered.
Thursday, May 22 5:30-7:30 p.m.
Cesar Chavez Community Center
    7505 Kathryn Ave. SE
UPDATE: CANM's Teach-In was a very successful event: over 75 people attended.  
Feedback has been extremely positive.  The overriding theme has been people saying we left them with a sense of certainty about the jet fuel spill.  They understood it's magnitude, threat to Albuquerque, and that it is not being cleaned up as the Air Force has assured us or so many years. Most people said our presentations were the opposite they experience at Kirtland's CAB meetings: obfuscation, legitimate questions unanswered, and meeting time consumed by explanations that made no sense.
This is a video of the Teach-in.  Those of you unfamiliar with the jet fuel spill or CAB meetings may wish to view this recent CAB meeting and compare CANM's presentation to Kirtland's.  Judge for your self who's telling the truth and informing the public about this massive threat to ABQ's primary drinking water supply.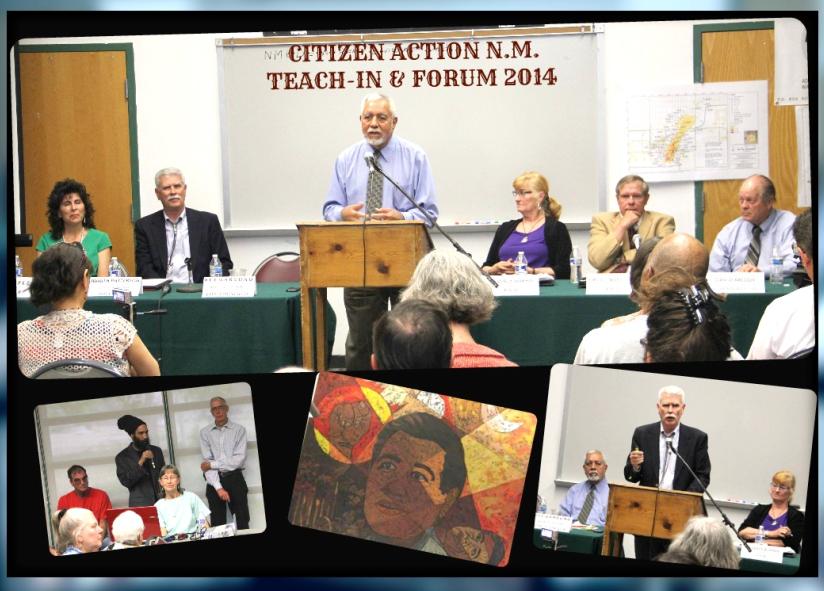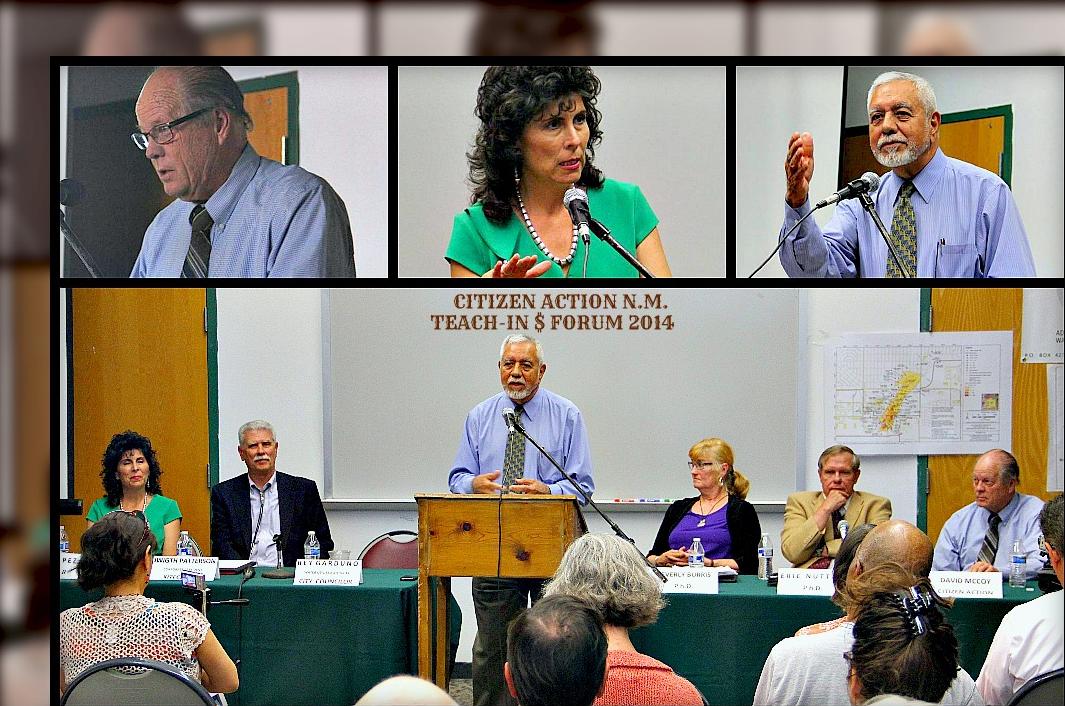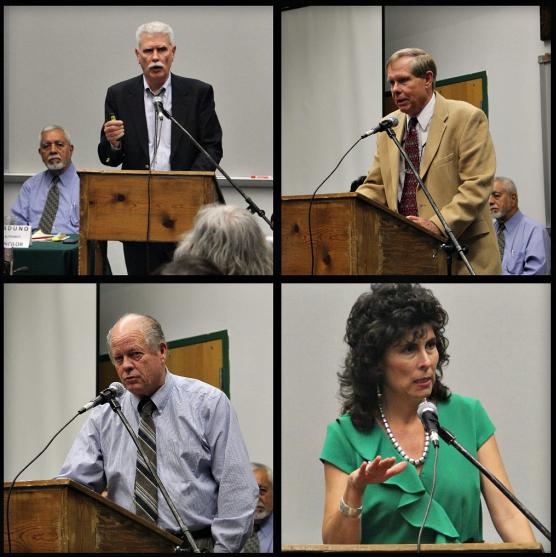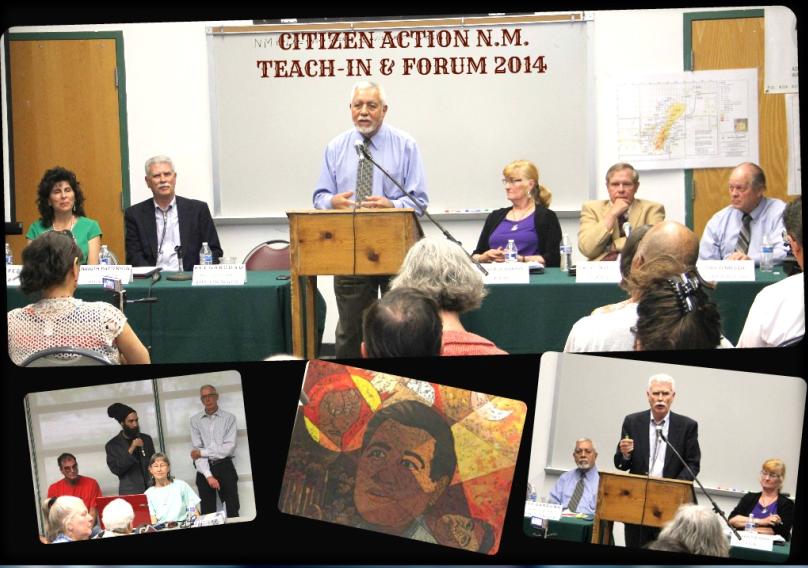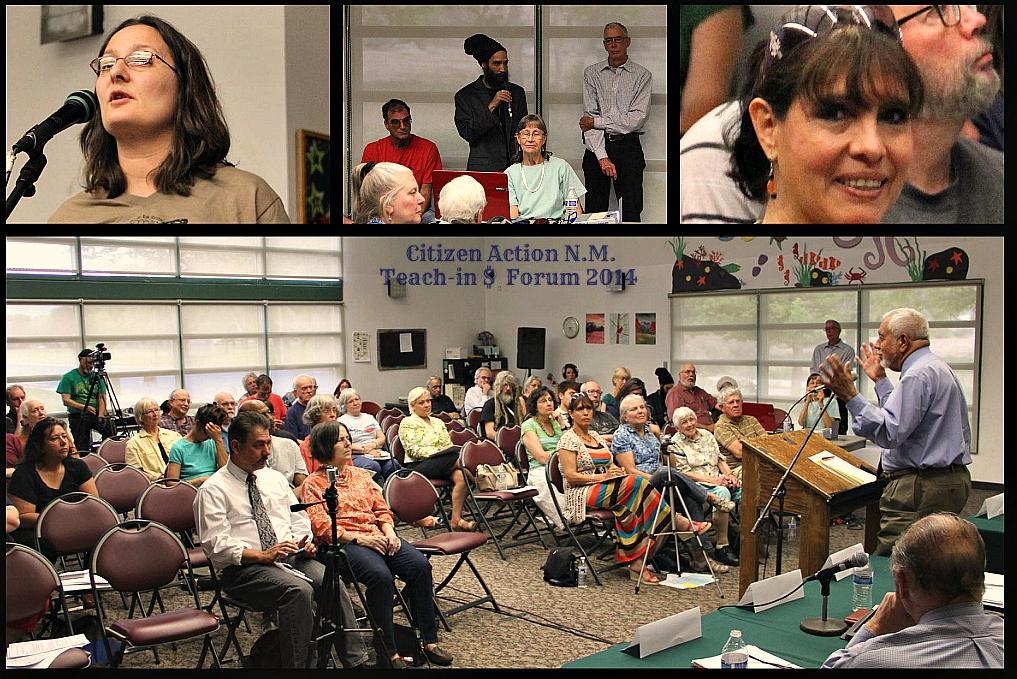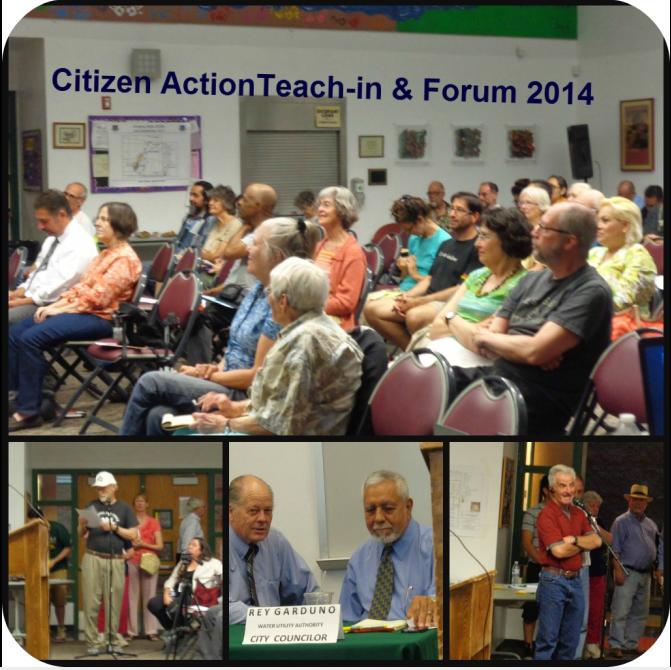 Panelists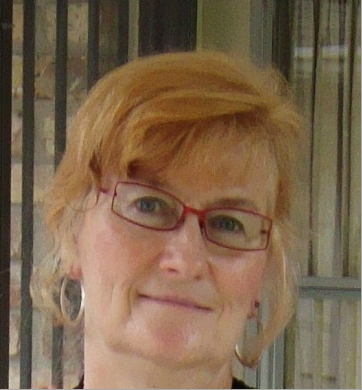 Beverly Burris is a Professor Emeritus of Sociology at UNM. She received her B.A. from Rice University in 1972 and her Ph.D. from New York University in 1982. She has published two book monographs and many scholarly articles, most concerning the changing workplace and the impact of computerization. She taught at UNM for over 25 years, and also served as the Chair of the Sociology department, the President of the Faculty Senate, and as a Commissioner on the NM Commission on Higher Education. She has lived in Albuquerque since 1986, and currently resides with her husband in the SE Heights, about 1 ½ miles from the Kirtland spill site.
Beverly has been a major contributor to Citizen Action and our efforts to bring forth an effective cleanup of the jet fuel spill.  She has studied the most relevant technical information on EDB migration and groundwater speeds, and written numerous documents and published articles in support of our goal to achieve effective cleanup.
Beverly will be moderating the teach-in and speaking briefly, why the EPA 6 3d model DRAFT REPORT predicting 32 years before EDB hits municipal wells is a dangerously over optimistic time frame, again bringing more attention the the need for a comprehensive cleanup of this long neglected emergency.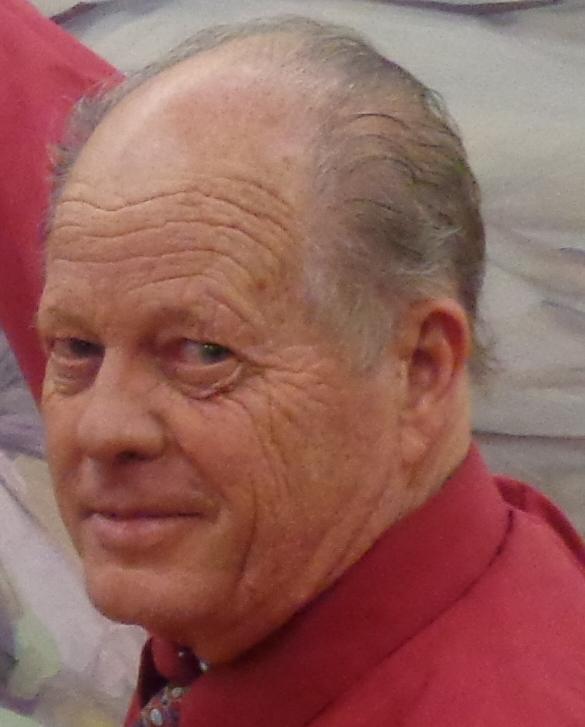 David B. McCoy, an attorney, has been executive director of Citizen Action New Mexico since 2006. Citizen Action seeks to gain cleanup of hazardous and nuclear waste operations, unsafe nuclear reactor, open burning activities at Sandia National Laboratories, Kirtland Air Force Base and other New Mexico sites.  A major goal is to gain public participation in decision making. McCoy's activities over the years have involved halting roadside herbicide spraying with Agent Orange, cessation of smoking in California State University buildings, day worker rights, shutdown of the Trojan Nuclear Power Plant in Oregon, shutdown of two nuclear incinerators in Idaho, and permitting for hazardous waste facilities.   Regulatory enforcement efforts have resulted in audits by the Environmental Protection Agency Inspector General.  
Citizen Action currently is suing the NM Environment Department in the New Mexico Court of Appeals regarding the MWL for failure to enforce an order requiring a five-year review of the feasibility of excavation of the MWL be performed every five years.  Citizen Action is requesting the Kirtland AFB jet fuel spill be placed on the National Priorities List. 
Dave will be giving an overview of well documented inadequate Kirtland efforts for cleanup, and discussing the overall landscape of nonchalant response to the fuel spill in order to burst the myths an effective cleanup is underway, much less planned.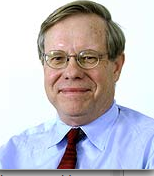 H. Eric Nuttall, Ph.D., is Professor Emeritus of Chemical Engineering at the University of New Mexico. Dr. Nuttall has over 200 publications/presentations and directed graduate student research on in situ bioremediaiton, and teaches an annual course on bioremediation. Dr. Nuttall has developed and manages a very successful field site for in situ treatment of nitrate-contaminated groundwater. Dr. Nuttall is a member of the national Interstate Regulatory and Cooperative-working group (ITRC) for in situ bioremedation, technology verification, and chemical oxidation. This group had produced several technical guidance documents on bioremedation. He also has developed an in situ process to immobilized uranium and heavy metals which is being tested both by DOE at an UMTRA site and in Germany through WISMUT. Dr. Nuttall is a consultant with Los Alamos National Laboratories in this area and has consulted with MSE on field scale bioreactors.
Dr. Nuttall will be detailing the means by which successful cleanup has begin at one military site: Bethpage Naval base in New York.  Far more resources have been brought to bear in the Bethpage cleanup effort: technological, cleanup management restricting, and committed involvement of their elected politicians.  Bethpage presents a model by which, if implemented, Albuquerque could begin to realize an effort needed to protect us from poisoned water.  Among other things, it is noteworthy that 3d modeling predicting time frames available before toxins arrived at municipal wells near Bethpage were 25 years, similar to the latest Kirtland predictions for EDB hitting our wells.  Beithpage toxins reached ALL their municipal wells in 7 years.  
What has occurred at Bethpage since then, had been massive increase in resources including financial.  
A necessary component of Citizen involvement in Albuquerque, if we are to experience cleanup, will require much of what's been done at Bethpage.  Sen. Schumer of New York made cleaning up Bethpage a major priority, and fought to bring resources to bear by which their current successful effort began.  Our Senators have been silent on the Kirtland spill.  We need to demand they take this seriously, and get involved.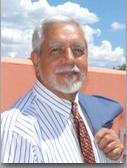 Born and raised in New Mexico, Rey Garduno has lived in District 6 for over 30 years. In that time, he has pursued an interest in film and photography, worked actively in both the education and health services, and served on the board of directors for numerous community organizations.
Rey received a Baccalaureate in Cinematography and Photo-Journalism from Brooks Institute in Santa Barbara, California. Since 1986, Rey has owned Rey Garduño Photography. He frequently contributes travel and human interest articles and photos to local and national publications.
Rey has also worked extensively in education. From 1974-1986 he worked as a Public Information Officer for Albuquerque Public Schools, where he wrote news releases and photographic illustrations for both internal and external publications. He's also been active as a parent in his son's schools and on the Albuquerque T-VI Foundation Board.
In the health services field, Rey has worked as both a Public Affairs Representative at Tingley Hospital and a Marketing Director for UNM Hospitals. He worked on Health Fairs and cooperative marketing outreach efforts to bring services to untapped constituencies in New Mexico. The Health Fairs in January of 2001–2005 typically drew around 25,000 people.
Rey's community engagement includes acting on the boards for Southwest Community Resources, Common Cause New Mexico, SouthWest Organizing Project, Spina Bifida Association of NM, KIWANIS Club of Albuquerque, and Hispano Chamber of Commerce Board, Education and Outreach.
Rey has been the Water Utility Authority (WUA) Board's most vocal critic of Kirtland's cleanup effort, and fought hard to hold Kirtland accountable. Rey sponsored WUA's Resolution 12-14 nearly 2 years ago, requiring Kirtland to install much needed monitoring wells near and cabaaple of detecting EDB in Ridgecrest pumping stations.
Having sat on WUA's governing board for a number of years, Rey is familiar with the inner workings of water distribution to our homes and businesses, and knows the consequences to Albuquerque as a whole should cleanup remain inadequate.  Rey will be speaking of the serious consequences to Albuquerque's future if cleanup is not addressed, in a comprehensive fashion... soon.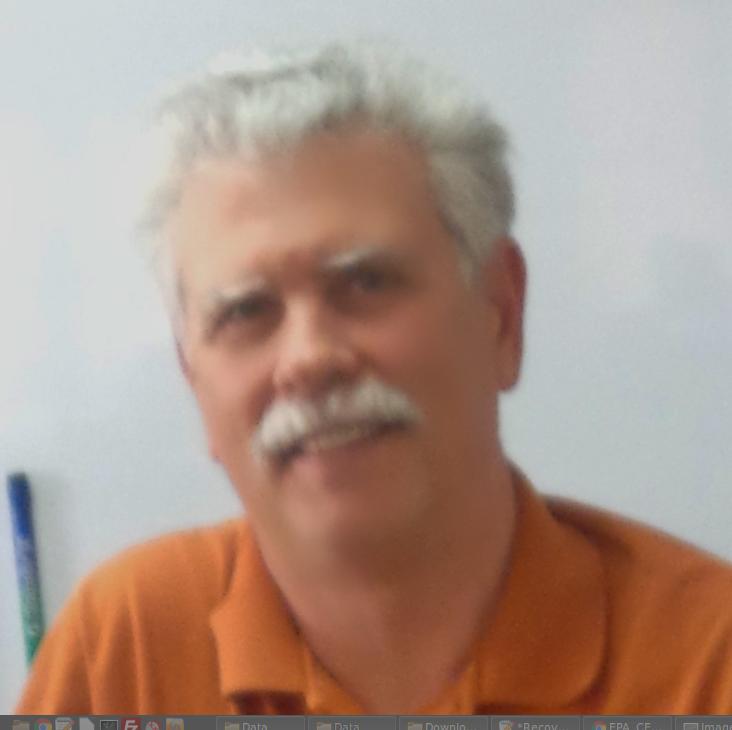 Dwight L. Patterson is the president and founder of Xitech Instruments, Inc. Placitas, New Mexico.  Dwight received his Bachelor of Science degree in Mechanical Engineering from the University of Californian,  Davis.
 Mr. Patterson has spent the past 26 years inventing and manufacturing fuel oil recovery pumping systems for the groundwater protection market place.  During these years I worked with several thousand top environmental professionals in designing groundwater clean-up systems for spilled gasoline, diesel, jet fuel, and many other toxic chemicals.  Mr. Patterson/Xitech installed a first of its kind jet fuel pumping system on Kirtland AFB at Bull Head Park with CH2M Hill back in late 2006. This pumping system recovered several hundred gallons of liquid jet fuel in 2007 from a depth of 520 feet. This pumping system provided CH2M-Hill/Kirtland AFB and the NMED with the understanding that Kirtland's liquid jet fuel had reached the ABQ drinking water aquifer and had migrated off the Kirtland AFB property. This pumping system was purchased by the Air Force in early 2007 and is still sitting in a warehouse somewhere in on Kirtland AFB today NOT being used.
Mr. Patterson had given considerable time, effort and expertise to implore Kirtland, the Air Force, our Federally elected lawmakers and the Bernalillo Water Utility Authority of the threat this fuel spil poses to Albuquerque, what must be done for effective cleanup.  
Dwight will be addressing the strangling bottlenecks in regulatory effectiveness, oversight and management of the cleanup.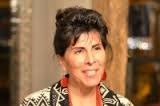 In 1996 Senator Linda M. Lopez became the first-ever elected Hispana from Albuquerque's South Valley to the New Mexico State Legislature.
Linda has spent her public career fighting for the needs of those who most often do not have a voice in the halls of government, but make up such a large part of our state. She has sponsored and pushed legislation aimed at ensuring that no child goes to bed hungry in our state, that no pregnant women is denied neonatal health care because their income status, and that Government serves its role in helping those most in need.
Linda has taken on corruption. As Chairman of the Senate Rules Committee, she has for the first time initiated background checks to those appointed to the highest positions in state government. She has taken on special interests whose goal is to line their pockets at the expense of the citizens she serves.
Sen. Lopez gave full support to Citizen Action written and sponsored House Joint Memorial 13, helping to usher this legislation through the NM Legislature's 2014 session, approved by large majorities in both the house and senate. This memorial, now supported as the will of the NM Legislature, is a centerpiece of what's needed if Albuquerque is ever to realize a successful cleanup of Kirtland's jet fuel spill.
Linda will be addressing the need for HJM 13's independent panel guiding cleanup, and emphacizing the need for State Government to be far more committed to water issues statewide, given ongoing long term drought and dwindling supplies.
Linda – a single mother raising 13 year old Lorenzo Procopio – comes from a modest background where a sense of fairness and what is right were a part of her upbringing. She completed both a bachelor's and master's degree, and was on her way through law school when she left early to care for her elderly mother. 
Questions commonly asked by the public
Q: What was the source of the Kirtland Air Force Base jet fuel "leak?"
A: Beginning in the late 1940's, Kirtland transported jet fuel off-loaded from rail tankers, through approximately 3/4 mile of pipes about 3 ft. underground. These pipes carried fuel to underground storage tanks. This infrastructure is known as the Bulk Fuels Facility (BFF). Beginning possibly as early as the 1950's, jet fuel and aviation gas escaped. Kirtland failed to do required pipeline testing for fifty years.
Q: How was the leak discovered?
A: Official Air Force documents state Kirtland did pressure tests on BFF pipes in 1999, and less fuel was coming out than was put in. They deduced a leak.
Many who have worked at Kirtland have said that people walking in the BFF area noticed large volumes of "gooey" substance on their boots. This was reported, and made its way to the base commander. By that time (late 1990's), the ground was saturated from the surface down 500 ft. to the aquifer. This describes the saturation of ground (known as the vadose zone) below the BFF.
Q: It seems simple accounting to inventory the amount of fuel offloaded, and the fuel pumped into airplanes. Surely inventory records must have revealed millions of gallons were missing.
A: Kirtland claims they have no records of fuel purchased, offloaded into the BFF and pumped into airplanes earlier then the late 1990's. Apparently, Kirtland's accounting of fuel inventories the previous 40+ years either never sought to reconcile this, or they ignored it.
Q: When did Kirtland "discover" the leak?
A: Officially, in 1999. They formally notified the New Mexico Environment Dept. (NMED), and hired CH2M Hill to evaluate and report on the extent of the leak.
Citizen Action has found many documents showing Kirtland had convincing evidence of a substantial leak at the pump house as early as 1992, but did not investigate the extent.
Q: What did Kirtland do when they discovered the "leak?"
A: The base commander sent approximately 15 base soldiers to the area with shovels, and had them dig a few shallow holes. Kirtland issued "official" statements that the leak was localized, minimal and manageable, and "not believed to be serious." Only 157,000 gallons spilled. It should be noted: at this time, the ground was saturated 500 ft. below, jet fuel had been on the aquifer for at least 20 years, and EDB had migrated east well beyond the base boundary.
In 2006 Kirtland knew jet fuel had traveled off base. It was only in 2008 that Kirtland officially announced "discovering" jet fuel in Albuquerque's drinking water aquifer.
Q: That seems like a long time to evaluate the original discovery of the leak. Couldn't they drill into the ground until they found the "bottom"? This is what I do when our sprinkler system springs a leak.
A: Kirtland has offered many explanations for this long delay, none of which make any sense.
The first fuel ever used at Kirtland was called Aviation Gas (AvGas), which was discontinued in 1975. EDB was an AvGas additive used as an anti-knock agent. In 2001, Kirtland's contractor, CH2M Hill, issued initial findings of their investigation. That document said:
"We have detected 1,2-Dibromoethate (EDB) in the groundwater beneath the Kirtland AFB Bulk Fuels Facility (BFF). The concentration of EDB detected was 0.21 ug/1, which exceeds the New Mexico Water Quality Control Commission Regulation's standard of 0.10 ug/l. [The actual standard is actually 10 times lower—0.01 ug/L]. The detection occurred during our Mar 01 Long-term Groundwater Monitoring Plan (LTM) semi-annual sampling event." 
"Although the Mar 01 LTM Semi-Annual sampling event report has not been finalized, the analytical data have been validated as a confirmed detection." 
In Feb. of 2002, as part of Kirtland's 1st abatement plan (assessment of "spill", and initial scope of needed response), CH2M Hill stated:
"The concentrations of EDB, however, have exceeded both the EPA MCL and the NMED groundwater standards."
2 months later, CH2M Hill wrote: 
"Contamination has been detected in the groundwater beneath the site at a depth of 480 fb, 180 feet below the vertical extent of the contamination, which also exceeds WQCC standards. The groundwater contamination was caused by downward diffusion of the soil gas to the water table."
 "Additionally, Ethylene Dibromide (EDB) was discovered in groundwater beneath the site, which is not a component of jet fuels."
"The extent of the contamination is significant and continued corrective action is required. The Relative Risk Evaluation is High based on groundwater contamination and identified receptors." 
Kirtland simply did not, or would not put together the obvious: EDB in highly toxic concentrations many times above EPA limits, was in our drinking water aquifer and, in those volumes and amounts, could only have come from AvGas. That meant AvGas had made it's way down through 500 ft of soil and, by that time had been leaking into the aquifer for many years.
Q: What was Kirtland's response when they discovered jet fuel in the water supply?
A: Kirtland replaced their underground BFF facility pipes with above ground pipes. Between 204 and 2009, Kirtland installed four Soil Vapor Extraction units capable of only removing a very small percentage of jet fuel from the vadose zone, leaving the remaining jet fuel continuing to seep into the aquifer. This was a minimal effort. The bulk of the fuel spill is trapped beneath the water table due to rising groundwater. 
Kirtland installed several groundwater monitoring wells but has still not found the outer edge of the EDB plume. No groundwater monitoring wells have been installed between the suspected EDB outer edge and the Ridgecrest drinking water supply wells. No groundwater monitoring sentry wells are installed at the municipal wells for early warning. 
In early 2013, Kirtland installed an expanded SVE system, touting it as major progress. This system, only located on Kirtland, supposedly covers a greater area in the vadose zone and is more powerful than the system it replaced, but it is nonetheless capable of evaporating a very limited portion of the jet fuel that remains in the ground. The real problem is the huge quantity of jet fuel trapped beneath the water table and dissolving into the aquifer.
Q: I've heard a lot about SVE at CAB meetings and from Kirtland officials at Neighborhood Association meetings. They make SVE sound like a major solution to this jet fuel spill.
A: SVE is incapable of removing ANY jet fuel, EDB or other jet fuel toxins from the aquifer. Any suggestion otherwise is 100% false. SVE can only "volatilize" (evaporate) jet fuel in the vadose zone: it removes nothing from the aquifer. SVE is only a small part of what's needed to for cleanup, and does not address cleaning up our aquifer.
Q: If SVE does not remove jet fuel from the aquifer, what is being done to clean it up? I've heard them say they are remediating the jet fuel plumes.
A: As of May 2014, not a single drop of jet fuel has been removed from the aquifer. There is no current treatment or removal of EDB from the groundwater, no EDB plume containment, and no approved remediation plan in place. Jet fuel continues to seep from the vadose zone into the aquifer, and at the current rate of progress will continue to do so for decades.
EDB continues to migrate towards municipal wells.  The "pull" of municipal wells means EDB is moving through the aquifer at increasingly greater speed the closer it gets.
Q: I keep reading articles in the Journal saying EDB will not arrive at municipal wells for 30 years or maybe longer. That seems like plenty of time for The Air Force to clean this up.
A: We will explain why 30 years is misleading and incorrect on May 22nd at the teach-in.
In 2013, NMED said EDB would enter municipal wells in 4-7 years based on EPA modeling.
NMED has remained silent in response to these recent 3d modeling "Draft" reports. They issued a statement saying only they will review and study them, nothing else. 
The Bernalillo County Water Utility Authority (ABCWUA) contracted Intera Corp. to evaluate the 3D model produced by CH2MHill. Intera concluded that the data was insufficient for the area between the outer edge of the EDB plume and the Ridgecrest municipal wells to make any reliable predictions. The EPA and Hill modeling reports appear to be a distraction from the severe and possibly imminent threats to public health by EDB contamination.
We will address this on May 22nd.
Q: Is the release of recent modeling reports "politically motivated"?
A: There is a documentary record of top Air Force officers in the Pentagon directly intervening through Gov. Martinez to remove NMED officials who were pushing Kirtland towards immediate remediation in 2010. And progress stopped.
In this incident Citizen Action filed a Freedom of Information Act (FOIA) request in 2013 to EPA region 6, asking for any information relating to their 3D modeling. 
The day before the Albuquerque Journal published an article summarizing the EPA draft report, an EPA representative called the Journal and provided a misleading summary of the report's findings. The Journal published the summary uncritically, grossly misrepresenting the model and eliminating Mr. Ellinger's written statements in the report which highlighted the model's deficiencies. No retraction or correction for misinformation was provided by the Journal.
Citizen Action, which filed the FOIA, did not receive EPA's draft report until after more than a week of phone calls asking EPA for the draft report.
EPA bypassed Citizen Action entirely while making a private phone call to local media inaccurately representing the draft report, serving no purpose other than to misinform the public.
Additionally, Gov. Martinez has never made a public statement demanding cleanup of the jet fuel, only one vague statement over two years ago praising the Air Force's commitment to the environment. Mayor Barry, Senators Udall & Heinrich, and our federal Congressional representatives have also been silent with regard to our massive aquifer toxic jet fuel contamination. 
Q: What is the purpose of this "teach in?"
A: The primary purpose of our May 22nd event, is to inform and mobilize the public regarding the imminent threat cancer and disease causing EDB poses to Albuquerque's drinking water, and that far too little is being done about it. People need to know that Air Force assurances that they are taking care of this are false. Our goal in this meeting is to mobilize Albuquerque to demand effective action directed by elected officials and regulators who, to date, have not taken action.
There are things we all can do to get this moving, and we will spell this out on May 22nd.
The Air Force is 20 years behind getting a massive cleanup effort going. Other communities with military base toxic spills have turned the corner in recent years, and are getting results that will ensure safe drinking water. Key to their successes:
a) State and federally elected officials in their states became involved: they realized that cleanup in their communities was not getting done, acknowledged it, and began fighting for meaningful responses.
b) Independent scientific experts, from the national Academy of Sciences and elsewhere were enlisted to study, advise and plan cleanup. These groups received high public visibility, and were free from constraints imposed by military and political decision makers. The Air Force has a dismal record of success: they've created 42 Superfund sites at their U.S. bases over many decades, promised many of those communities they would cleanup, but never did. Whether Albuquerque has time before we incur the same fate, greatly accelerated and effective cleanup must begin within the very near future or EDB will be pumped through our municipal wells into our homes.
Independent panels have been successful accomplishing this elsewhere in the country. To be truly independent, they must be autonomous… outside military jurisdiction. They must replace the Air Force as the authority for informing us of the seriousness of this spill, as well as for the solutions to clean it up.
*For more information or if you need transportation, call Citizen Action at 262-1862
Citizen Action New Mexico (CANM) is a 501(C)(3) project of the New Mexico Community Foundation interest organization.